Our site couldn't be complete without a section about accommodation in Monolithos village and nearby areas. The local lodgings have everything to offer and are just as good, if not better, than those in the big tourist resorts. Here, you can experience authentic Rhodian hospitality away from noisy and overcrowded places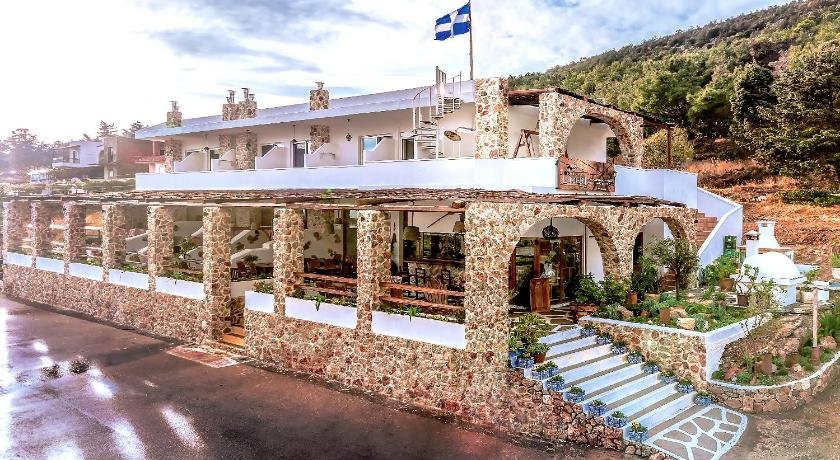 Limeri Traditional Guesthouse
Limeri Traditional Guesthouse offers an authentic village accommodation experience. With its stunning location on a hillside overlooking the Aegean Sea, this guesthouse provides the perfect retreat for those seeking peace and tranquility. The guesthouse boasts traditional architecture and decor, while still providing modern amenities such as air conditioning and free Wi-Fi. Guests can enjoy a delicious breakfast on the terrace and take in the breathtaking views of the surrounding landscape. Limeri Traditional Guesthouse is an ideal choice for anyone looking to experience the beauty and culture of Rhodes in a unique and unforgettable way.
Hara Monolithos House is a luxurious retreat nestled in the slopes of Akramitis, offering breathtaking views of the Aegean Sea. Guests can enjoy the privacy of their own villa, with a private pool and outdoor living space, perfect for soaking up the sun and enjoying the stunning sea views.
The surrounding area is also ideal for hiking and exploring the natural beauty of Rhodes Island.
Hara Monolithos is an ideal choice for travelers seeking a luxurious, private retreat with stunning sea views and easy access to south Rhodes.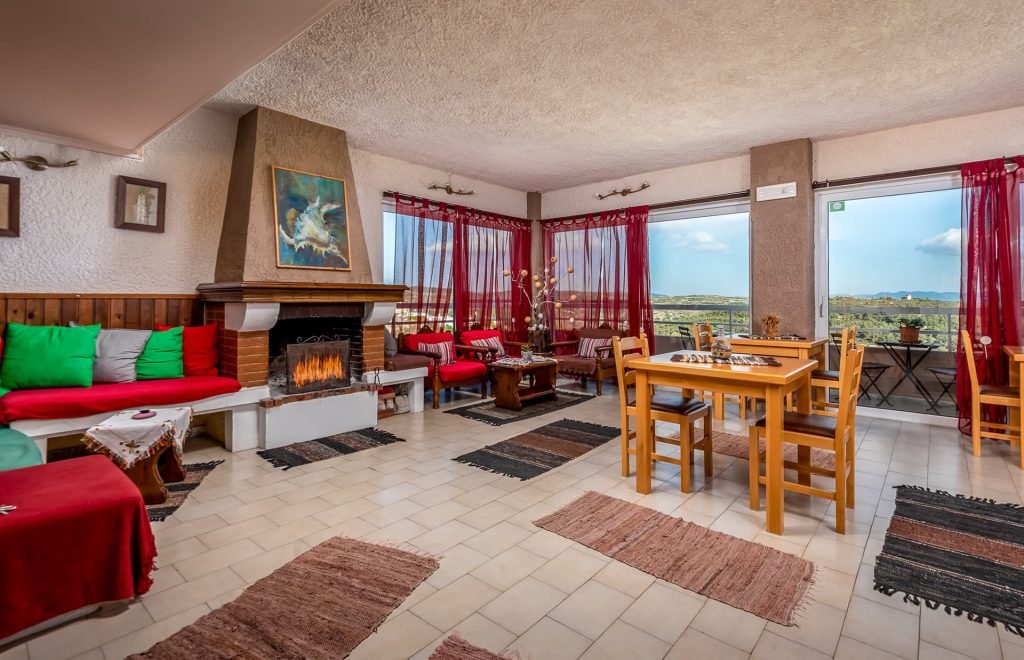 Thomas hotel is a charming and authentic option for travelers seeking a true taste of local culture and and one of the best accommodation options in Monolithos. Consists of ten spacious rooms with traditional features such as wooden beamed ceilings, stone walls, or balconies with views of the village or the surrounding mountains.
The traditional hotel also typically offers guests the opportunity to experience local customs and traditions, such as cooking classes, traditional music performances, or local festivals. Guests can also sample delicious local cuisine, made with fresh, locally sourced ingredients.
Star Siana Village Rooms To Let
Star Sianna Villlage is a local business that provides comfortable and affordable accommodation to travelers visiting south Rhodes. The company is typically family-owned and operated, with a focus on hospitality and personalized service. Wake up to the smell of fresh mountain air and a hearty breakfast of locally-sourced ingredients, including homemade bread, cheese, and honey. If you're feeling adventurous, the friendly hosts will happily recommend hiking trails and outdoor activities, or you can simply relax on the spacious deck and soak in the stunning scenery.